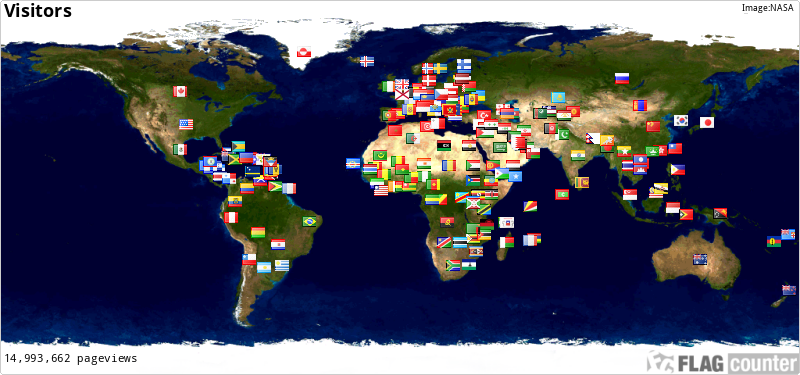 ---
ULUSAL ve ULUSLARARASI İNDEKSLERDE A.Ü. YAYINLARI
Bu koleksiyonda Ankara Üniversitesi bünyesinde üretilen yayınların hangi ulusal ve uluslararası indekslerde indekslendiği yer almaktadır.
Collections in this community
Recent Submissions
Objective: The aim of this study was to analyze the effects of preoperative echocardiography on patient survival, timing of surgery in length of hospital stay in patients who will undergo hip nailing for an intertrochanteric ...

Objectives: This study aims to evaluate whether items in the Turkish version of the Nottingham Health Profile (NHP) function differently according to age, sex, and duration of pain using the Mixed Rasch Model (MRM). Patients ...

Insight into how environmental change determines the production and distribution of cyanobacterial toxins is necessary for risk assessment. Management guidelines currently focus on hepatotoxins (microcystins). Increasing ...

Background: The prevalence and mortality of sepsis are largely unknown in Turkey, a country with high antibiotic resistance. A national, multicenter, point-prevalence study was conducted to determine the prevalence, causative ...

Purpose: Acute kidney injury (AKI) frequently occurs after heart transplantation (HTx), but its relation to preoperative right heart hemodynamic (RHH) parameters remains unknown. Therefore, we aimed to determine their ...

Optic nerve avulsion is a rare pathology with poor prognosis usually seen after blunt trauma. The optic nerve is separated from the sclera by indirect forces due to the relatively weak structure of the lamina cribrosa area. ...

The article 'Prospective associations between recalled parental bonding and perinatal depression: a cohort study in urban and rural Turkey, written by Berker Duman, Vesile Senturk Cankorur, Clare Taylor and Robert Stewart ...

Research on longevity is important to both prolong lifespan and support healthy aging. Natural products are widely being utilized and used as new resources for drug molecules. Caenorhabditis elegans is an advantageous ...

Background: The aim of this study was to investigate lead endocarditis-related tricuspid valve regurgitation, to identify underlying causes, and to report our surgical approaches to tricuspid valve endocarditis. Methods: ...

The aim of the present work was to provide information about Enterococcus strains isolated from pre-packaged chicken samples in Ankara (Turkey), focusing on their prevalence, phenotypic and genotypic characteristics, and ...

This consensus report includes expert opinions and recommendations regarding the screening, and if necessary, the follow-up, prophylaxis, and treatment of hepatitis B before the treatment in patients who will undergo ...

Aim: Alpha-fetoprotein (AFP) is still the most commonly used and the single most recommended marker in the diagnosis of hepatocellular carcinoma (HCC). Interleukin (IL)-6 is a circular cytokine and its role on carcinogenesis ...

Hepatitis B virus (HBV) infection is a global public health problem and it is also a major health concern of Turkey. The estimated number of HBV carriers in Turkey is about 3.3 million, with an overall HBV prevalence of ...

Due to the increased interest shown in kefir, the present study examined its effects on some developmental characteristics in Drosophila. To compare the results related to kefir, another fermented product, i.e., yogurt, ...

During the last few years, several new drugs have been introduced for treatment of patients with multiple myeloma, which have significantly improved the treatment outcome. All of these novel substances differ at least in ...

Background: Asthma is a common chronic respiratory disease leading to morbidity, mortality and impaired quality of life worldwide. Information on asthma prevalence in the Middle East is fragmented and relatively out-dated. ...

Objectives: This study aims to establish the first national treatment recommendations by the Turkish League Against Rheumatism (TLAR) for psoriatic arthritis (PsA) based on the current evidence. Patients and methods: A ...

There is widespread evidence that increasing functional mass of brown adipose tissue (BAT) via browning of white adipose tissue (WAT) could potentially counter obesity and diabetes. However, most current approaches focus ...

Background: Staple-line leak is the most frightening complication of laparoscopic sleeve gastrectomy and several predisposing factors such as using improper staple sizes regardless of gastric wall thickness, narrower bougie ...